Welcome to the internet home of Mason Brook Nursery, where you will find information on all of the yard and garden products and services we offer at our facility in beautiful Mason, NH. We grow and nurture hundreds of varieties of quality annuals, herbs, hanging baskets, perennials, shrubs, trees, hardy mums, grasses and more. We specialize in unique and different, whether it's custom containers, like the Pam Crawford Line, hanging arrangements, fresh herb baskets, shade plants or hard-to-find large and small landscape trees.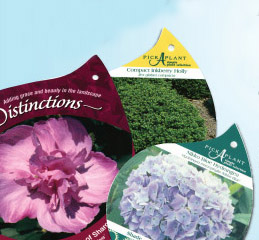 Many of our tree and shrubs even carry a Free Life Time Guarantee, and can be found by locating the special tear drop shaped tag. We enjoy sharing our plant knowledge with you, and are delighted when gardeners of all ages show an interest in gardening.
We are a family owned seasonal business, open April through December, when we offer Christmas trees from giant 12 footers, down to 3ft table top cuties.